Innovative development of press brakes and guillotine shears
SafanDarley is the leading global specialist in developing and constructing press brakes and shears for both thin and thick sheet metal.
SafanDarley is a leading company that covers all disciplines. From R&D and engineering to manufacture and assembly. From marketing & sales to technology and training. And from helpdesk to service department. SafanDarley has 2 production plants, a head office in Lochem and a branch in Eijsden. The company employs approximately 160 members of staff.
Sheet bending, cutting, handling and automation
Our employees have unrivalled knowledge and expertise in the fields of press-braking bending, cutting and handling thin sheet metal, as well as of all aspects of bending-cell automation and customer-specific total solutions.
Machine tools
Flexible manufacturing cells and systems
Flexible automation for presses and production
Sheet metal cutting machines
Guillotine shears
Bending machines
Nibbling and curve cutting shears
Sheet metal blanking, punching machines
Other shearing, nibbling, notching and punching machines
Feed presses and automatic bending equipment
Sheet metal forming machines
Press brakes
E-Brake 35-130T Premium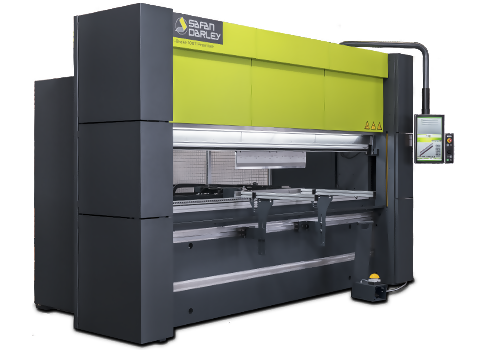 E-Brake 50-130T Ultra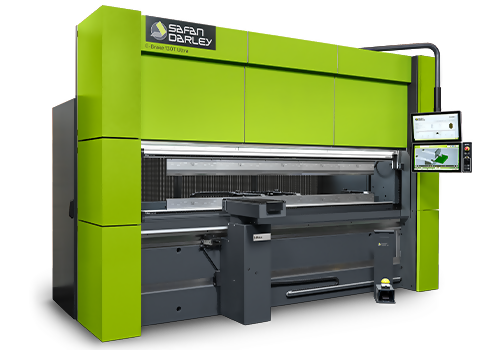 E-Brake 160-200T Ultra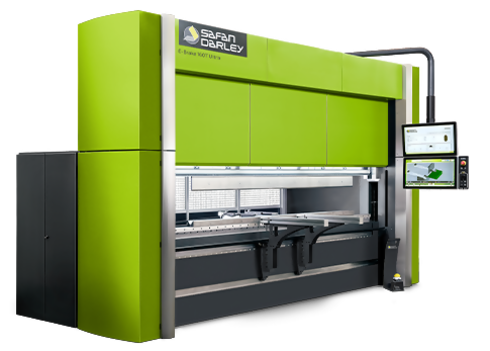 E-Brake 300T Ultra Dual Drive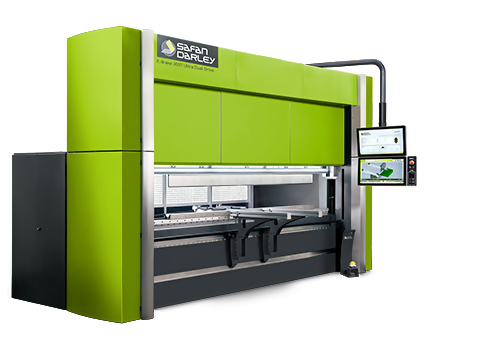 H-Brake Hybrid 110T-1600 Premium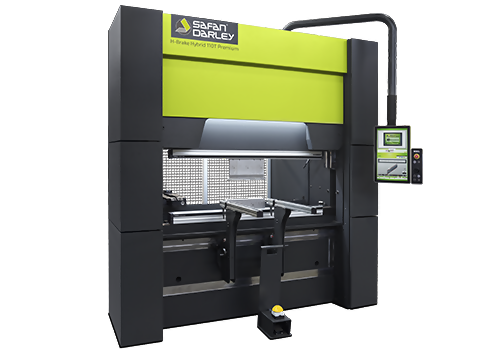 H-Brake Hybrid 110-170T Ultra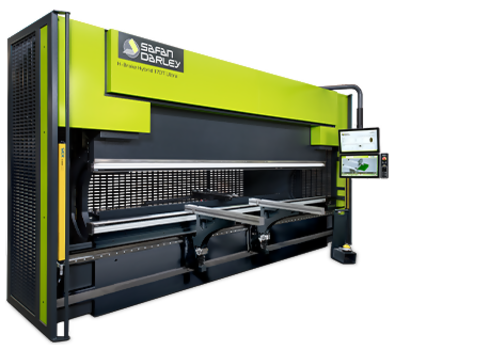 H-Brake Hybrid+ 230T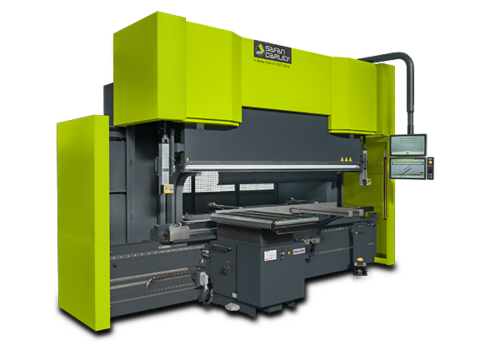 H-Brake 175-400T Ultra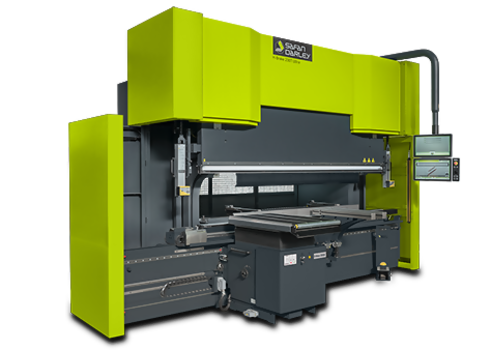 H-Brake HD 500-1250T Ultra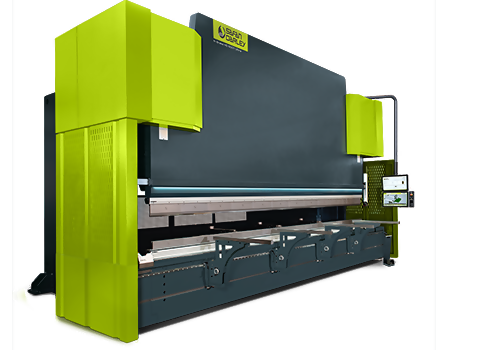 H-Brake Tandem
Mini Cell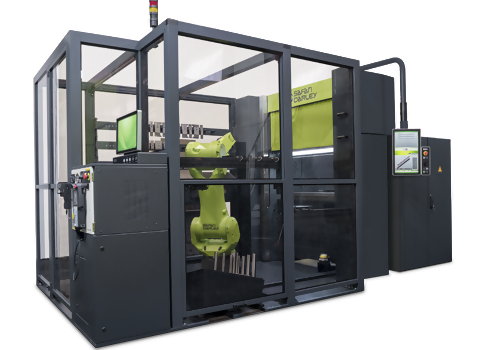 R-Brake 130T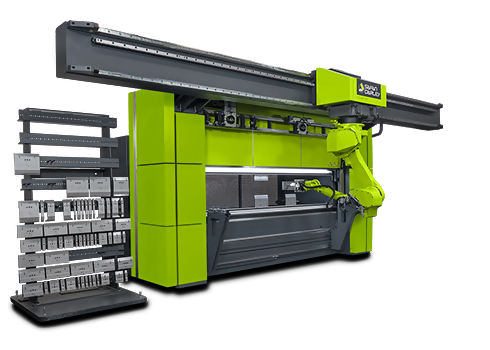 Custom made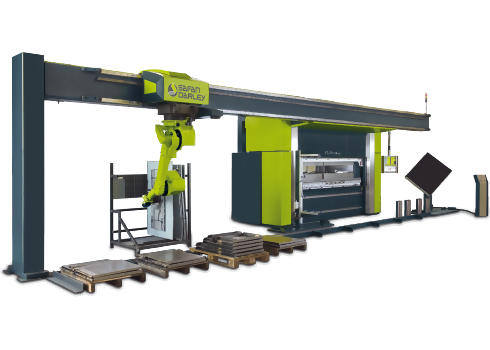 E-Brake C 200T Tool Mate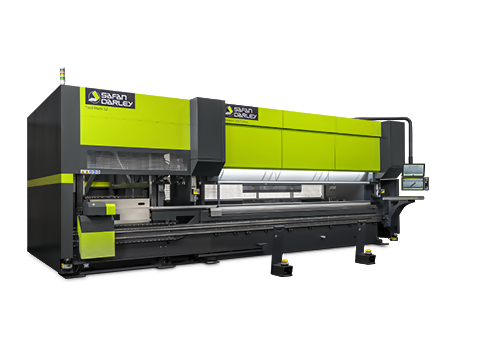 H-Brake 600T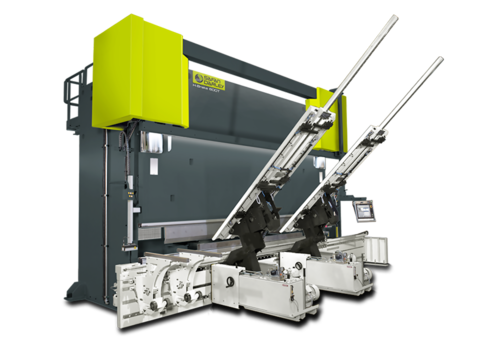 V-Shear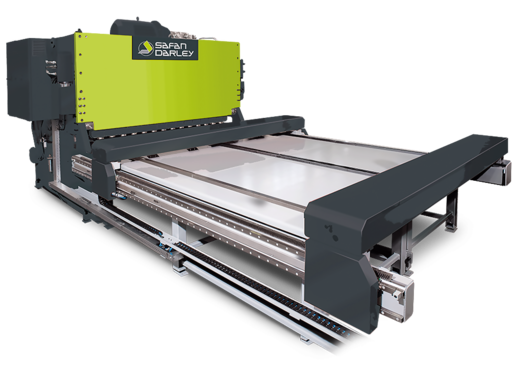 B-Shear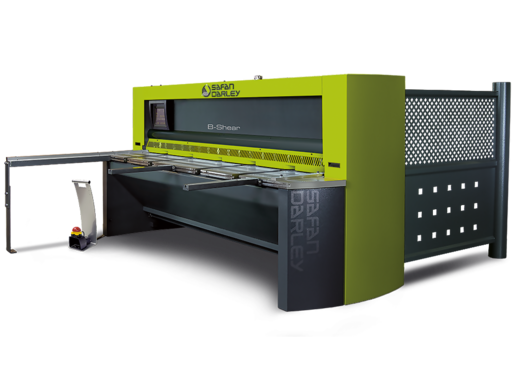 M-Shear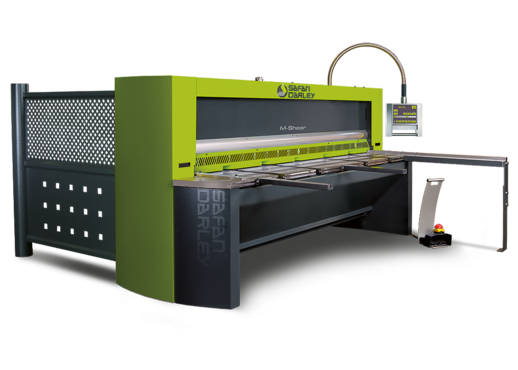 Stacking systems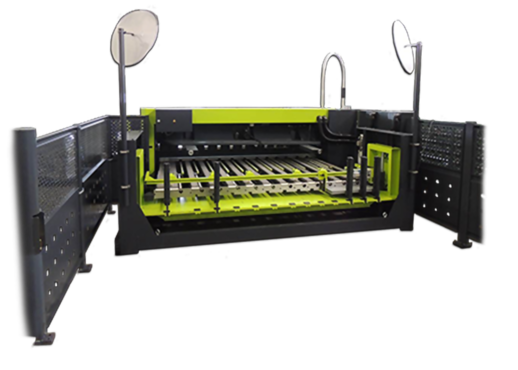 Fully automatic cutting centre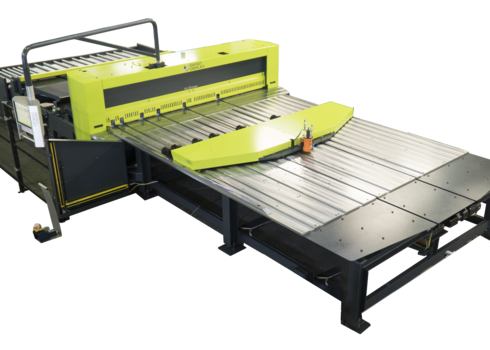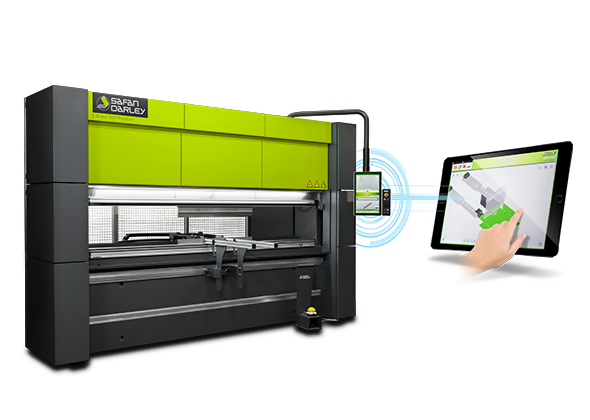 Reliable process control
For complete and reliable process control of the bending process, SafanDarley offers AutoPOL 3D offline bending simulation software. With this bending simulation software, the 3D sheet metal parts to be processed can be unfolded, after which the bending sequence can be determined and simulated fully automatically. This external (offline) programming of bending programs minimises downtime and downtime on the press brake.

In addition to user-friendliness, the software offers a multitude of technical possibilities and advanced programming solutions. The AutoPOL bending simulation software is universally usable in combination with many press brakes and press brake controls.